About Me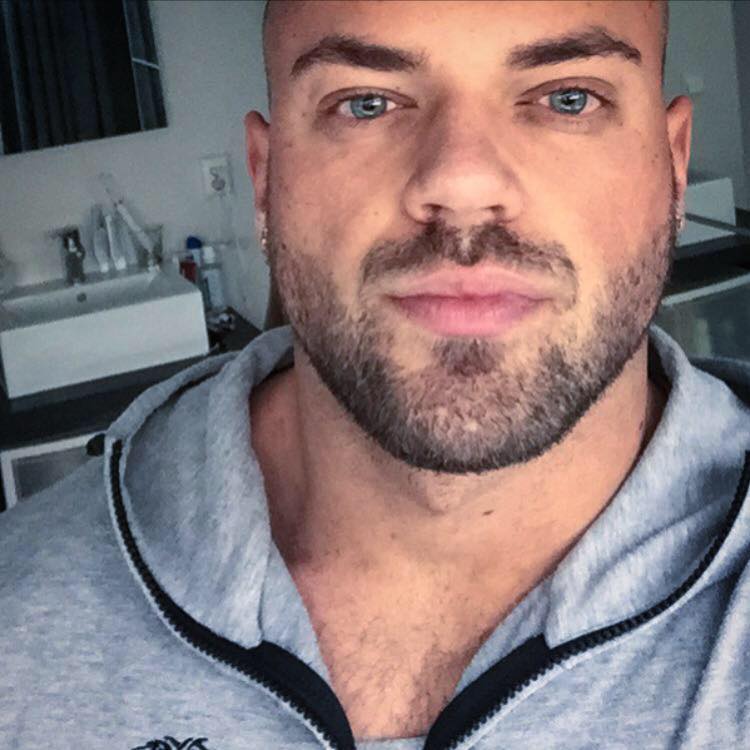 ​Hi, I'm Stefan Lamers and welcome to Stefanlamers.com. Here's a little bit about me:
I'm a business owner of two businesses, Online Coach, Content Creator, Automotive Engineer and an iron addict with an obsession to live life to the fullest and fulfilling my potential as a human being.
At 14 years old, I started working out and at 19 years old, I began my self-development journey and have since been obsessed with learning and growing in all areas of life.
I started Stefanlamers.com in 2015 as a way for me to openly and passionately share my experience, goals, and mission with the world.
My ultimate purpose in life is to grow and to give.  The more I grow, the more I have something to give.  Stefanlamers.com allows me to fulfill my mission and purpose.
The purpose of Stefanlamers.com is to be a source of inspiration and motivation for your fitness journey, but also a source of informative and usefull content that I also apply myself.
​Anything that has benefitted me in life, I'm passionate about and want to share with you.
​I have a passion for helping people to achieve their goals. Either by 1 on 1 Online Coaching or providing you with informative and usefull content on my blog about training, nutrition, supplements, health, recovery or other fitness related topics.
​I invite you to use this website as a resource to help you achieve your goals and obtain the physique you've always dreamed of, as well as mental wellness and positive thinking. Feel free to browse the different posts, pages and categories of this website for whatever suits your needs.  If I can help or inspire you in any way that I can, then there's nothing that would make me happier.
​Please feel free to subscribe to my newsletter below and get exclusive life-changing videos, articles, and resources that you cannot find here on the blog, as well as free instant access to my 10 Laws of Body Transformation by clicking the image below.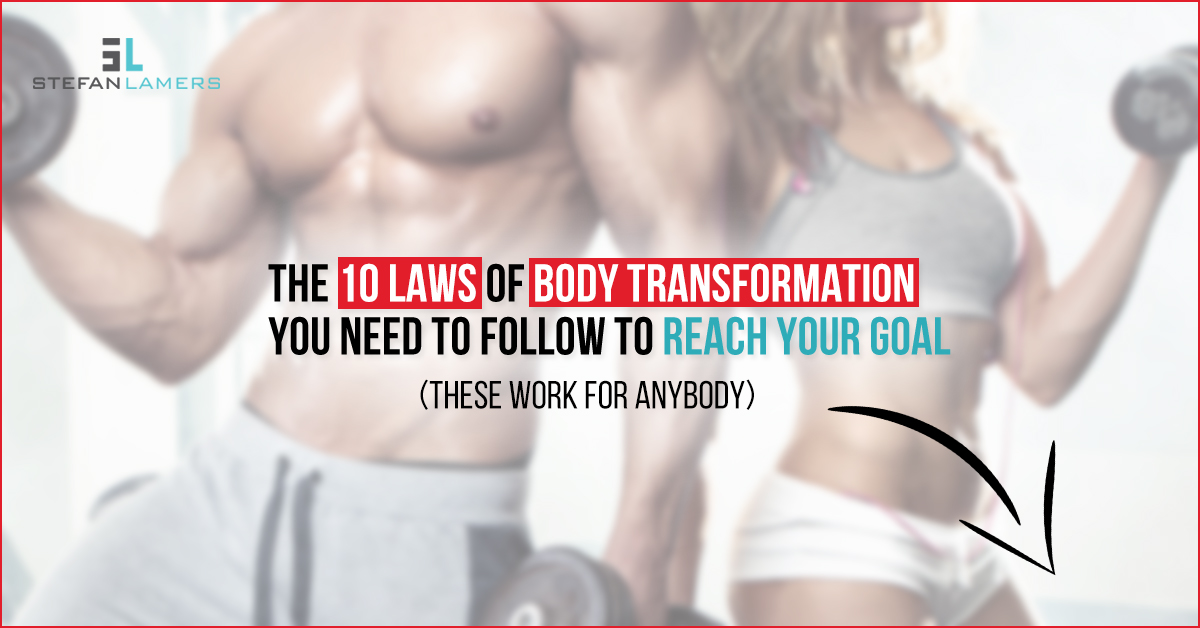 Why do I offer Online Coaching?
When I started working out at the age of 14 I didn't have a coach to push me in the right direction. All my experience and knowledge comes from years of trial and error and studying science based literature. I want to prevent that people waste their time on inefficient training and get you on the best plan to start seeing results right away.
​​After I quit soccer as a kid I wanted to stay in shape so I joined the local gym to do some cardio and light weighttraining. I remember doing nothing but leg presses and a chest routine I saw Greg Plitt do on youtube. I was far from being serious and often skipped the gym ending up only going once or twice a week.
I started off with a skinnyfat physique of 60kg and started training, copying things that I saw on the internet.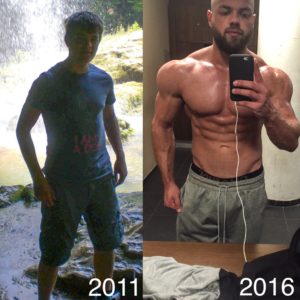 In the picture of 2011 I already trained for more than one year.
​Can u imagine me having even less muscle and more fat?
​So from the end of my 15th year things really started getting serious. I was getting more and more into nutriton and was testing alot of existing training programs. I remember going from 60 to 90kg in two years time. Alot of it was fat but I still gained quite abit of muscle. Once I hit 90kg I never really dropped under it ever since. Even now, I always recomposition my body between 90 en 100kg. Gaining a few kg of muscle, then dropping a few kg of fat, etc.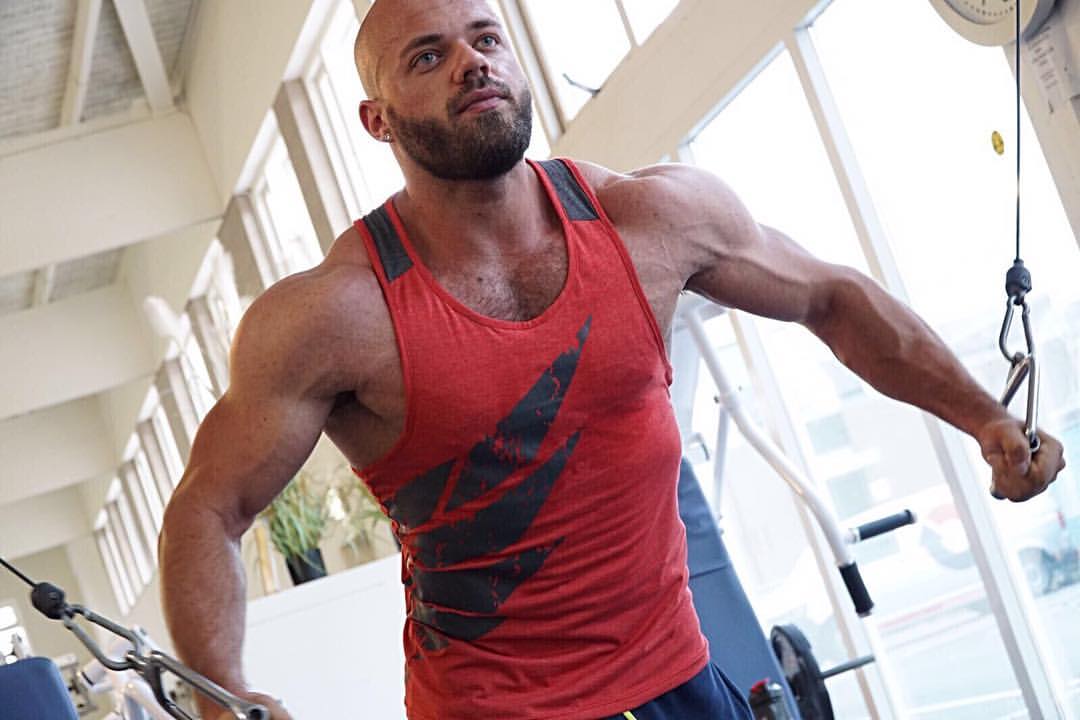 ​The results I achieved, especially in the beginning, could be alot better and faster. Thats why I offer online coaching. I want to prevent that people waste their time on inefficient training or nutrition and get unhappy with the results.
I want to put you on the best plan to start seeing results you deserve right away.
​​Male or Female it doesn't matter what shape you are in, your age or how many diet programs you have tried. I know what works and what doesn't after years and years of studying. I will get you the results you have always wanted!
I like to provide informative content for people about fitness or general topics that can help you change for the better.
​

One Last Thing

If there's any questions, comments or feedback you have for me – feel free to reach out and leave a comment here on the blog.

​You can also stay up-to-date with what's going on here by subscribing for free updates, liking Stefan Lamers on Facebook, following me on Twitter, following me on Instagram, or on Snapchat (@Stefan95L).

Thank you for taking the time to read this, and I look forward to seeing you on the blog sometime soon!

​Be Great,

​Stefan Lamers